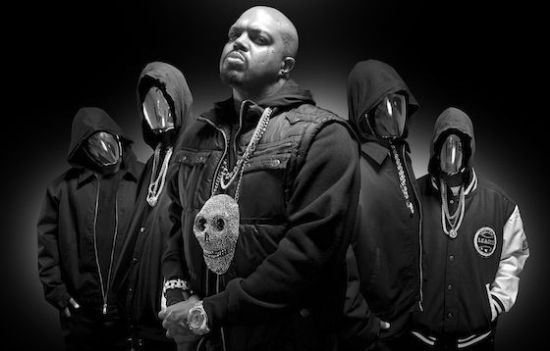 Earlier today, Da Mafia 6ix released their 'Watch What U Wish…' album. The album produced by DJ Paul, Crunchy Black, and Koopsta Knicca features guest appearances from Fiend, I.C.P., Lil Wyte and the late Lord Famous La Chat. Lord Famous appears on seven of the collection's cuts, including '50 Bands', 'Gimmi Back My Dope', and 'Walk Wit Me'.
Last year, DJ Paul detailed the 'Watch What U Wish…' album in an exclusive interview with HipHopDX describing it as "hard as hell".
"We got some crazy shit on there," he said in the interview. "The production, we stepped it up a level because we didn't want to be one of those groups that's stuck in that old sound. Even though on Da Mafia 6ix 6ix Commandments mixtape, they got the old sound in there, but it got a new flair on it. This album will be the same way. It's still gonna have the old stuff on it, it's still gonna be gritty and grimy, but it'll have a taste of the newer flavor on there."
Check out Da Mafia 6ix's 'Watch What U Wish…' album cover art, tracklist and the videos for tracks 'Dat Ain't In Ya', 'Gimme Back My Dope' remix, 'Forever Get High', and 'Residence Evil' below.
Watch What U Wish…
Dat Ain't In Ya ft. La Chat & Fiend
50 Bands
Gimmi Back My Dope
Walk Wit Me ft. Locodunit
Why Must I Sweat da Track ft. Fiend
Forever Get High ft. Fiend
Hundid Thou Wow ft. Billy Wes & La Chat
Residence Evil ft. Wacy Loco
No Good Deed ft. La Chat
Back on dat Hype
Do Dabs ft. Mariah Jane
Come Get Sum
By Myself ft. La Chat
High Like An Eagle ft. La Chat & Fiend
Mosh Pit ft. Lil Wyte & Insane Clown Posse
We Be Goin' In
You Can't ft. Locodunit
Next
The album is available for purchase on ITunes.